Industrially processed foods and beverages have increased shelf-life and availability, which has helped to manage the increasing global food demand and reduce malnutrition. However, there has been an increase in the production and consumption of ultra-processed foods and drinks (UPFD), adversely affecting health and the environment. A recent American Journal of Clinical Nutrition study investigated the combined and separate impact of ultra-processed drinks (UPD) and ultra-processed foods (UPF) consumption on the environment and all-cause mortality.
Study: Different levels of ultra-processed food and beverage consumption and associations with environmental sustainability and all-cause mortality in EPIC-NL. Image Credit: Bro Types / Shutterstock
Background
Typically, UPFDs are produced using a specific food or its components. These foods are transformed into ready-to-eat consumables that contain a large amount of sugar, fat, salt, and synthetic additives. UPFDs are energy-dense food products that are rapidly replacing unprocessed foods and beverages.
In the last few decades, a rapid increase in UPFD consumption has been observed in the Netherlands. High consumption of UPFD has been associated with the manifestation of cancer, obesity, cardiovascular diseases, overweight, and all-cause mortality. Furthermore, production and consumption of ultra-processed foods not only affect human health but also have adverse consequences for the environment. It has been estimated that UPFDs account for 70% of freshwater withdrawals, 26% of the increase in greenhouse gas (GHG) emissions, and 78% of marine and freshwater eutrophication.
Not many studies are available regarding the environmental impact of UPFD. Certain studies have indicated a differential impact of UPFD on the environment, which depends on the food group and food type. For instance, in the context of GHG emissions, UPF production causes higher or similar emissions compared to unprocessed or minimally processed foods. However, in the case of UPD production, lower GHG emissions were noted compared to the same unprocessed or minimally processed food item.
UPFDs require more packaging, processing, and transportation, and all this affects the environment adversely. For instance, UPFD is packed with single-use plastics, transported over long distances, and requires refrigeration. These products also utilize a significantly large amount of chemicals, energy, water, and additives.
A recent survey has estimated that the purchase and consumption of UPFDs in France, Brazil, and the Netherlands account for 24%, 20%, and 43% of diet-related GHG emissions, respectively. UPFD consumption is directly linked with environmental impacts due to higher caloric intake. Although the majority of studies have explored the association between UPFD and all-cause mortality, not many studies have assessed the individual effect of UPF and UPD consumption on all-cause mortality.
About the Study
This study recruited participants from the population-based Dutch European Prospective Investigation into Cancer and Nutrition (EPIC-NL) cohort. EPIC-NL comprised two cohorts, namely, Prospect and the Monitoring Project on Risk Factors for Chronic Diseases (MORGEN), which were formed between 1993 and 1997.
A total of 40,011 participants were present in the EPIC-NL at baseline. All participants were between 20 and 70 years of age. Both Prospect and MORGEN cohorts comprised male and female candidates. General information, such as age, sex, education level, smoking status, and physical activity, was obtained for the selected participants through questionnaires. All participants were instructed to complete a food frequency questionnaire (FFQ) as well.
Study Findings
This prospective study comprised 38,261 Dutch adults, of which 76% were female. The average consumption of UPFD was found to be 181 grams per 1000 kcal, out of which 91 grams were UPF and 90 grams were UPD. Salty snacks and cookies/biscuits are commonly consumed UPF, while liquors, chocolate milk, and sweetened soft drinks are popular UPDs.
Although the differential impact for diets low in UPF or UPD was statistically significant, it was relatively small. Compared to UPF, UPD consumption demonstrated more health risks. For instance, higher UPF consumption was associated with lower diet-related environmental impacts. However, a higher UPD consumption was linked with higher diet-related environmental impacts, except for land use. The overall diet effect of UPFD consumption on the environment was almost the same. The amount of UPFD consumption, their degree of processing, and their effect on the environment varied across the quartiles.
The current study's findings indicated that the association between UPFD consumption and all-cause mortality was mostly driven by UPD consumption. Consistent with this finding, a previously conducted meta-analysis revealed that high consumption of sugar or artificially sweetened beverages is robustly linked to a higher risk of all-cause mortality.
Conclusions
The authors claim this study to be the first to investigate how UPFD, UPF, and UPD consumption affect the environment and all-cause mortality. Diets with a higher portion of UPF exhibited lower environmental impacts. In the future, more studies are required to quantify the environmental impact of UPF and UPD consumption. Taken together, compared to UPF, a lower UPD consumption could reduce the environmental impact and all-cause mortality risk.
Journal reference:
Vellinga, E.R. et al. (2023) Different levels of ultraprocessed food and beverage consumption and associations with environmental sustainability and all-cause mortality in EPIC-NL. The American Journal of Clinical Nutrition. https://doi.org/10.1016/j.ajcnut.2023.05.021, https://www.sciencedirect.com/science/article/pii/S0002916523624207
Posted in: Child Health News | Men's Health News | Medical Research News | Medical Condition News
Tags: Cancer, Chemicals, Chocolate, Chronic, Cookies, Diet, Education, Food, Frequency, Malnutrition, Mortality, Nutrition, Obesity, Physical Activity, Smoking, Soft Drinks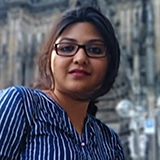 Written by
Dr. Priyom Bose
Priyom holds a Ph.D. in Plant Biology and Biotechnology from the University of Madras, India. She is an active researcher and an experienced science writer. Priyom has also co-authored several original research articles that have been published in reputed peer-reviewed journals. She is also an avid reader and an amateur photographer.
Source: Read Full Article