In a recent study published in BJPsych Open, researchers explored the barbershop model as a mental health support resource for males during the coronavirus disease 2019 (COVID-19) pandemic in the United Kingdom (UK). The study was conducted to understand the barriers and facilitators for the provision of formal and informal mental health support for men by barbers, with emphasis on the identification of potential approaches to improve mental health during COVID-19.
Background
A substantial increase in mental health problems such as depression and stress have been reported among men during the COVID-19 pandemic across the globe, warranting the need for improved mental healthcare resources for men. Studies have reported that men prefer help-seeking strategies that consider manly attributes such as braveness and being in control. In addition, the strategies must be based on interpersonal relationships built on trust in known community-based settings.
Barbershops are frequently visited by males and offer an environment for open, light-hearted, or deep conversations about their personal and health issues, connecting with other clients and gaining confidence in their appearance, thereby making them feel good about themselves. Barbers can be trained in health literacy to offer informal guidance and initiate referrals to suitable healthcare professionals.
About the study
In the present qualitative study, researchers explored barbershops as a community-based resource for supporting and monitoring mental health among men during COVID-19 in the UK. They addressed research questions about the manner of barbers' engagement with their clients regarding mental health, the impact of COVID-19 on the clients' mental health, and the scope of formalizing barbershops as mental health support settings.
For the study, 30 male barbers who catered primarily or exclusively to men in South England were initially recruited in January 2021 and later recruited between March and April 2021. The team searched Google to identify barbershop locations which were subsequently contacted on an individual basis via email, Facebook, and telephone.
In the first phase of the study, the barbers filled out online surveys on the barbers' mental health perceptions of the clients during COVID-19, informal support experiences, and the potential scope of formalizing barbershops to provide mental health support to men. In the second phase, interviews were taken, and practice implications were explored with three respondents from the previous phase.
The survey comprised 11 questions, of which ten were open-ended, and one question was a forced-choice one on barbers' views on daily stressors encountered by the clients during COVID-19. Data were analyzed using a sequential mixed-methods qualitative design. In the second phase, open discussions were carried out to provide opportunities for the participants to add to the survey data.
Two female undergraduate psychology students conducted the interviews; one female asked questions, and the other took notes under the supervision of a male psychologist. The interviews were conducted for approximately 20 minutes, and their audios were recorded and transcribed.
Results
Most of the study participants (73%) belonged to Sussex, and the average age of most clients (50%) they catered to was 26 to 35 years, with 37% clients aged 18 to 25 years and 13% clients aged 36 to 45 years. Three main themes were identified as follows: the 'more than a haircut' theme, the 'COVID-19 impacts' theme, and the 'formalizing mental health strategies' theme.
Under the more than a haircut theme, barbers emphasized the 'unique relationship' sub-theme and mentioned that they have an impartial position in the clients' lives. The 'positive space' sub-theme highlighted barbershops as a supportive and welcoming environment to unwind and break out from their daily lives. Clients are usually left with increased confidence and uplifted spirits.
The 'power of a conversation' sub-theme reflected that most clients immensely value non-judgemental and authentic conversations. The 'adapting to expectations' sub-theme reflected the adaptation of interpersonal approaches by barbers according to the client type; some clients prefer to have a casual talk; some discuss important aspects of their lives, and some prefer complete silence.
Under the COVID-19 impacts scheme, stressors such as financial limitations, lack of satisfaction with education/occupation, and loneliness were identified (sub-theme 1). Perceived COVID-19-associated impacts on clients' mental health (sub-theme 2) and potential implications of COVID-19 for the barber-client interpersonal bonds (sub-theme 3) were also described. Barbers mentioned that clients missed social interactions and spoke about worsening their mental health during the lockdown, including suicidal thoughts, and that they made clients aware of suicide prevention schemes.
Under the formalizing mental health strategies scheme, barbers mentioned that they could raise awareness of mental health issues and services verbally during conversations or pictorially via posters or leaflets (mental health promotion sub-theme). In addition, they mentioned that mental health could be monitored at barbershops over time, and interventions could be provided at the right time, especially for clients reluctant to seek mental help (watchful waiting and monitoring' sub-theme).
However, formal training was required for identifying patients with mental illness and referral to healthcare professionals, as self-identified by barbers under the 'training needs' sub-theme. In addition, barbers mentioned their concerns about going beyond their occupation and undesired intrusion into the personal lives of their clients under the 'role boundaries' sub-theme.
Further, time constraints and lack of physical space could limit the scope for formalizing barbershops as mental health support settings ('logistical challenges' sub-theme). Lastly, barbers mentioned that mental health training could benefit both the client and the barbers in strengthening interpersonal bonds with the clients ('benefits to barbers' sub-theme).
Conclusion
Overall, the study findings showed that barbers could be considered informal providers of psychological support and that barbershops could be considered suitable mental health/psychological support settings for men in the pandemic. However, barbers must receive formal training for identifying mental ill-health and referring patients to healthcare professionals.
Journal reference:
Ogborn, G. et al. (2022) "Barbershops as a setting for supporting men's mental health during the COVID-19 pandemic: a qualitative study from the UK", BJPsych Open, 8(4). doi: 10.1192/bjo.2022.520. https://www.cambridge.org/core/journals/bjpsych-open/article/barbershops-as-a-setting-for-supporting-mens-mental-health-during-the-covid19-pandemic-a-qualitative-study-from-the-uk/ED1EBDE8DB35491DAFCA059098FC415D
Posted in: Medical Science News | Medical Research News | Disease/Infection News
Tags: Coronavirus, Coronavirus Disease COVID-19, covid-19, Depression, Education, Healthcare, Mental Health, Pandemic, Psychology, Research, Stress, students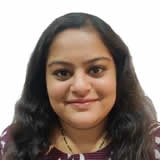 Written by
Pooja Toshniwal Paharia
Dr. based clinical-radiological diagnosis and management of oral lesions and conditions and associated maxillofacial disorders.
Source: Read Full Article