• Tony Williams was 294 pounds and struggling with daily tasks when he knew he needed to make a change.
• With the help of WW, formerly known as Weight Watchers, he lost 121 pounds.
• Here's the exercise routine that helped him achieved his weight loss transformation.
Tony Williams, a 46-year-old from Chicago, knows the secret to changing your life for the better. After all, he did it himself when he pulled off a 121-pound weight loss transformation all on his own.
According to the locomotive engineer, he'd always been overweight. Even as a child, his mom shopped in the husky section for him. As he grew through his teens, he began to struggle even more to find anything that would fit. By his 20s, his weight issues were "out of control," he says.
"My habits were a huge contributor to my weight gain," Williams told Men's Health. "The reason was that none of them were healthy. I had tons of disposable income and that allowed to buy any fast food my heart desired."
At the same point in his life, Williams explains, he scored a job with the railroad, which began a thirteen-year period of being on call at all times. That meant his life was made up of long work hours, little to no sleep, and no normal 9-5 schedule.
"I began the habit of what I called 'preemptive eating,' which basically was eating while I had the opportunity because I never knew when the next chance would be," Williams says.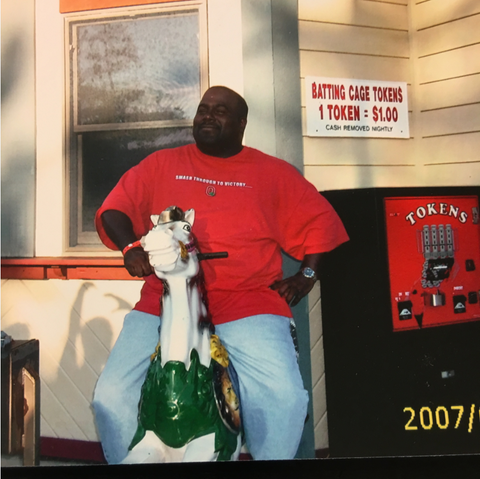 WW/Tony Williams
Because of this behavior Williams, who stands at 5'6'', continued to gain weight. Until he hit 294 pounds.
Constantly in pain and exhausted from life's simplest tasks, Williams knew he needed a change, but just didn't know where to begin. During a visit to the doctor, his medical professional told him if he didn't make immediate change he wouldn't live to see his 50th birthday.
"I'd never thought about my own mortality and the fact that I was digging my own grave with a knife and fork," he says. "That stark prediction led me to make drastic changes to improve and extend my life."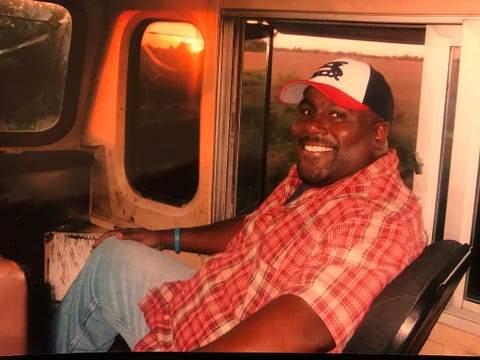 WW/Tony Williams
Instead of going it alone on the next steps of his health journey, Williams knew he'd need a little help. So, he turned to WW, formerly known as Weight Watchers, for guidance.
"My journey began by joining WW where I learned practical skills that not only lead to weight loss but improved my health," he says. "The changes started with the commitments to never lie to myself and to always do my best. I established structure in my topsy-turvy life by scheduling meals for my awake hours. I learned what the serving size of foods are and what healthy plate should look like. I stepped out of the box I lived and tried fruits and veggies that I previously ignored."
From the very start of his new food routine, he also made sure to add in plenty of physical activity.
Williams' efforts began with working out in front of the TV with the shades drawn. That turned into walks around his local park, which turned into power walking, and then into exploring the trails on miles-long excursions. Finally, he took up bike riding. (Want to get out there more often? Here are all the benefits of simply taking a walk outdoors.)
"I grew physically stronger, and more importantly, I established lifelong healthy habits," he says. "This growth gave me the confidence to sign up for my first gym membership."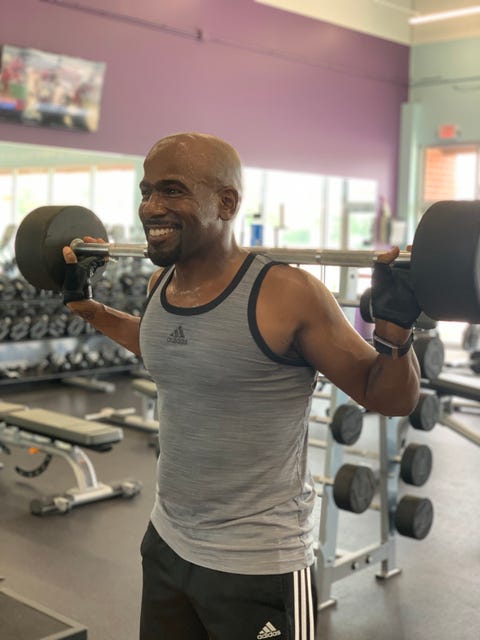 WW/Tony Williams
Because of this new food and exercise routine, Williams dropped 121 pounds in 13 months. More importantly, he's been able to maintain his weight loss for nine years.
But weight loss isn't the only positive thing Williams' weight loss has brought about.
"I've definitely become more confident, because now I want to be seen. That openness has taken me to incredible places and experiences I would have never dreamt possible," Williams says. "I'm now described by many as a social butterfly and I will make a friend every place I go. I face the world with an open heart and smile on my face. "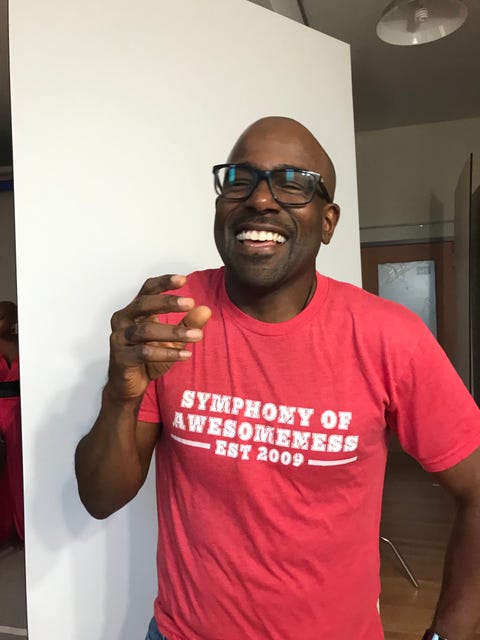 WW/Tony Williams
Williams is now a WW Coach, assisting others on their own health journey. He's hoping to become a certified wellness coach, too.
"I want to help people become the healthiest version of themselves, he says.
As for that big secret of success? Williams says it all comes down to keeping it simple with your health.
"Don't put a time frame or limits on what you're seeking to achieve. We're in this all fired rush to achieve our goals. But if this is a lifestyle we should take our time and be deliberate in pursuit of our dreams," he says. "With that time comes knowledge, self-reflection and confidence. I suggest you set mini goals and celebrate accomplishing each and every one. The sky's the limit on what you're capable of achieving."
Source: Read Full Article